12

Oct, 2022
The Benefits Of Hospice Care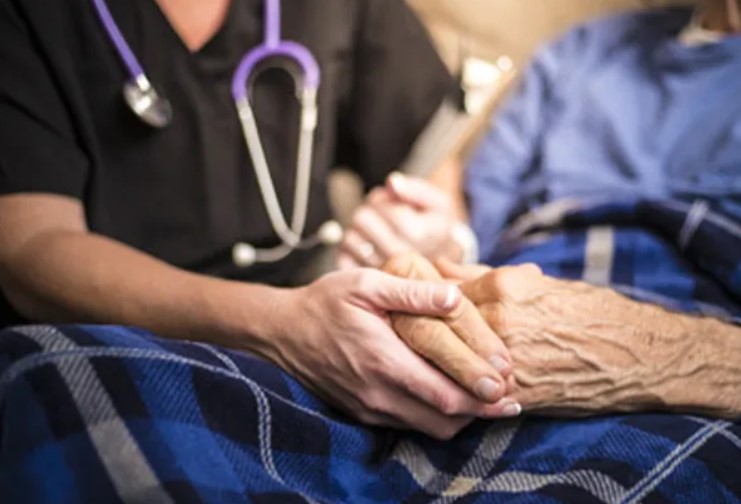 Most people believe that choosing hospice for their loved one's care and support means giving up on them. However, this couldn't be further from the truth as 40 million people need palliative care. Hospice has helped both patients and families. With the help of hospice care facilities, patients are relieved of any suffering.
Hospice care teams are trained in looking after elderly patients and providing them with end-of-life care. Hospice care has many benefits including symptoms and pain management. It provides personal care for patients and takes care of financial issues for families.
Keep reading till the end to learn more about hospice care and its benefits.
Positive and Peaceful Environment
One of the most essential things for elderly patients in need of personal care is positivity and peace around them. It's essential for their mental health. They should be able to spend their last weeks or days in a calm, peaceful environment.
Because most hospice care facilities are nursing homes or assisted living centers, their services are family-centered. Patients can stay in a positive environment and receive excellent end-of-life care surrounded by a team of doctors, nurses, and professionals who can ease their sufferings in a home-like atmosphere.
Personalized Care Program
Hospice care facilities offer 24×7 support and care for the patients and their families. Not just this but each hospice care program is tailored and personalized according to both the patient and their family members to make caregiving easy for everyone. They also offer home care health services.
Dignity and Support
One of the biggest benefits of hospice care is living in such a facility allows patients to feel a sense of dignity during their last days. They are surrounded by their family, other patients, and nurses who look after them. Instead of spending their last days surrounded by loud machines and medical teams, they have the right end-of-life care and support they need.
Honoring Last Wishes
Hospice care facilities also take care of a patient's last wishes. They collaborate with the family and other professional teams to make sure the patients are wearing their favorite clothes, eating their favorite meals, and doing things they'd like to do. There aren't any unnecessary restrictions.
Helping Financially
Hospital bills are overwhelming and more than 100 million people in the US live with medical debt. However, with hospice facilities, the burden is significantly reduced because these facilities are much more affordable than any hospital. Plus, you can use your private insurance or Medicaid for them. 
If you're looking for the best end-of-life, hospice, and palliative care in California, then look no further than Hospice Home Care. We have a team of experienced doctors and nurses with knowledge of many illnesses. We offer excellent care and help ease each patient's suffering. 
For support and consultation regarding patient care, contact us today. 
Related Posts